Quick Clamps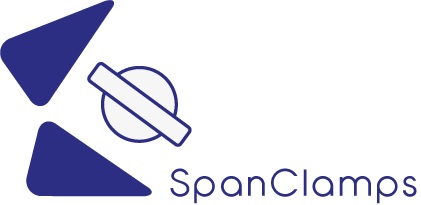 SpanClamps Quick Clamps
Any Tools Needed ? No Need !
Just Turn The Handle
Quick Clamps 

For Better Efficiency and Lower Costs

Quick Manual Clamps with No Tools

SpanClamps Quick Clamps allow Clamping and un-clamping the workpiece just by turning the handle, without any tool. this One-Touch feature helps to slash workpiece loading /un-loading time, for drastic setup time reduction and increased productivity.

 
Select Your Series
Fast
Whether it's simply delivering the product on the date requested, SpanClamps is there for you.
With our fast and quick response to your inquiry, and our dedicated technical team, we always have the proper solution for your applications
Lean on SpanClamps more than 20 years of experience
SpanClamps delivers in the global marketplace.
Definition
SpanClamps are products that are gentle to people and superior in Safety and Functionality.In Order to produce many types of small quantities efficiently, and to increase productivity, a standard jig can flexibly deal with a variety of workpieces is indispensable.
Reduce Changeover time:
Reducing changeover time is a process that will free up time for other uses. Management often wants to use this time to produce more goods. However, the rule of thumb is to use this newly available time to do more changeovers rather than more products. This increase in changeover has the potential to significantly reduce the lot size, which often has much larger benefits than the additional work time. In this blog look in more detail at this relation between changeover duration, productivity, and lot size.
Benefit
Tough, reliable fasteners suitable for demanding industrial applications. 
Multiple customization options available including key forms. 
A wide range of finishes and coatings available. 
Ensure the security and safety of your applications