Heavy Duty Retractable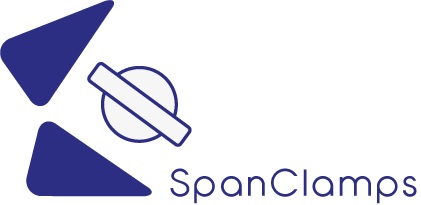 SpanClamps Heavy Duty Retractable Quarter-Turn

Quick Locks for Frequent Changeover
Select Your Quater-Turn
Retractable Heavy Duty Quarter Turn with Compact Body
The body diameter was reduced from 34mm to 25mm.
This fastener can be mounted in a smaller space.
How To Use
Ensure that the knob is positioned at the "OFF" position.

Insert the Heavy Duty Quarter-Turn Clamp pressing the knob

Turn the knob to the "ON" position for clamping. The knob clicks when it is clamped / unclamped. Turning the knob to the "OFF" position, the shank returns automatically to the unclamping position by the spring.
Features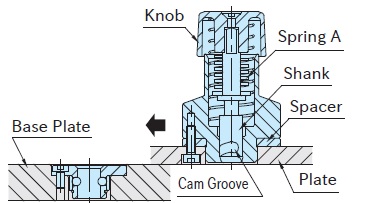 The Shank retracts at the unclamping position to enable operations without interference with the base plate.
When the cam groove moves along the ball inside the receptacle, the spring A gets compressed to press down the plate.